Integrated Geoscience Observatory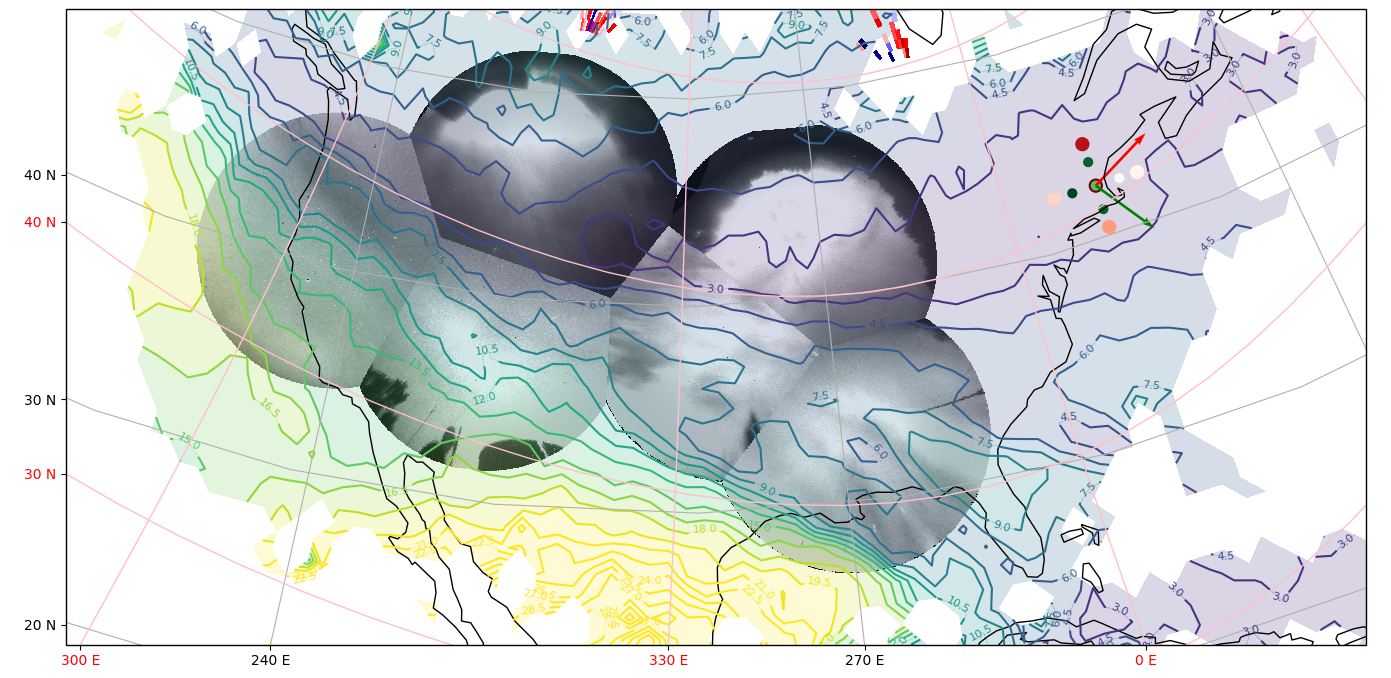 Geoscientists rely on observations from diverse instruments that are analyzed together and often assimilated in a model to arrive at a scientific result. This requires effective collaboration between scientists with different resources, which is currently a lengthy and laborious process. This results into individual researchers needing many resources before they can conduct effective research or get credit for their work.
The Integrated Geoscience Observatory (InGeO) project tackles the problem of seamless collaboration between geoscientists by creating a platform where the data from disparate instruments can be brought together with software tools for data interpretation provided by the instrument operators.
There are 2 primary goals of the InGeO project:
Provide tools that make it easy for geospace researchers to colaborate, share work, reproduce results, and build on existing community software tools.
Educate the geospace community on best practices for software development and data archiving to facilitate the longterm availability of software and data and minimize the barriers to access and usage of software and data for a broad range of researchers in the community.
Our solution to goal 1 has been Resen. This allows community developed toolkits to be easily accessed and used and creates a convenient mechanism for reserachers to save and share not only their results, but the analysis they did to produce them.
One of the main challenges to collaboration across different subfields in geospace research is the wide variety of standards of how data and software should be stored, archived, and shared. To address this, we are compiling a set of Resources for Geospace Scientists that include recommendations for Data Providers, Software Developers, and Geospace Researchers on how to share their work in a way that is effective and useful for a broad range of people in the community.
The Integrated Geoscience Observatory (InGeO) is a project supported by the National Science Foundation. The pilot project was developed under NSF EarthCube grant #1541057 to SRI International. EarthCube aims to improve collaboration between geoscientists, access to scientific data, and reproducibility of scientific results. The InGeO project is currently supported by NSF Cyberinfrastructure for Sustained Scientific Innovation (CSSI) grant #1835573.